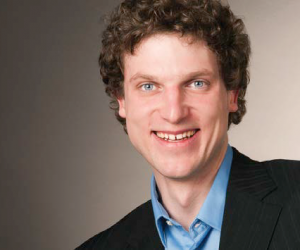 About the Author
Emanuel Adam, Policy and Public Affairs Manager, BritishAmerican Business

What is TTIP about? Simply making it easier for companies from both sides of the Atlantic to access each other's markets. The companies featured in this report tell us exactly why this makes sense.
Many barriers in a great trade relationship
In 2012, British-American trade was worth almost £364 million a day. Against that background story of success, hard earned, business by business, we know from our road show conversations that moving services and goods across the Atlantic can be still quite challenging, in particular for smaller companies. An overwhelming number of companies told us that tariffs, complicated custom procedures and licencing are often the first barriers to trade they face when exporting or thinking about expanding their businesses to the US. And if we heard that from some, there are no doubt many more who have simply voted with their feet and moved onto other things.
The often unexpected complexities of barriers to trade
While barriers like customs procedures or tariffs are usually known, the more unexpected complexity of barriers to trade with the US stems from the application of different standards and regulations set and administered by sometimes 'invisible' authorities and organisations. These complexities can be found in all sectors. For example, we heard about the safety equipment supplier and instructor company in Wales, Safety Technology Ltd, who had to undertake specific equipment testing make sure their products met the American safety standards, which stipulate different means of testing than the UK regulations. This duplicative testing creates a barrier to trade for this company, adding costs, administrative and technical changes, even though both sets of testing seek to prove the same level of quality in the product.
The double dimension of barriers to trade
Often, industries face a double barrier to trade meaning both US and UK companies suffer. Manufacturers in the textile sector, for example, can experience different barriers, depending on whether they export from the UK to the US or the US to the UK. We heard from a textile designer, Penny Seume in Sheffield, who told us that her textiles need to be fire-tested twice so that she can comply with EU and US regulations. A textile producer from the US will have to undergo the same procedure, but may not even be allowed to enter the EU market, because the flame retardant it uses is not accepted under EU chemicals regulation.
Barriers to more jobs and growth 
Barriers to trade are barriers to more jobs and growth. Some companies told us that complicated regulations and opaque bureaucracy led them to postpone their expansion into the US. For example, the flood defence product manufacturer, AET Flood Defence Ltd, from Sheffield told us about the worries they have about the ability of their products' copyrights to be protected under US law. For the time being, this company therefore decided that they cannot economically justify the time and effort needed to 'maybe resolve' the barriers they face. In addition to stories that helped us to understand existing trade barriers, we also met many companies who shared with us their interest in entering the US market for the first time, like the Edinburgh-based company The Big Cheese Making Kit. First-time exporters will have to look into potential barriers to trade when deciding whether or not to enter the US market. Making this decision easier by taking down the barriers to trade will benefit them, and any businesses who want to follow suit.
Local, specific, tangible – that matters
The EU negotiation mandate sets out the goal for TTIP, which is the increase in trade and investment between the EU and the US. This is to be secured by realising the untapped potential of a truly transatlantic market place, which would generate new economic opportunities for the creation of jobs and growth by means of increased market access and greater regulatory compatibility. It is the local, specific and tangible stories that this report contains, all drawn from the UK, that illustrate very well the 'untapped potential' and the positive impact 'increased market access' and 'regulatory compatibility' can have for businesses in our economies. BAB says that matters and this is why we are such strong supporters of an ambitious, comprehensive transatlantic trade and investment partnership agreement.