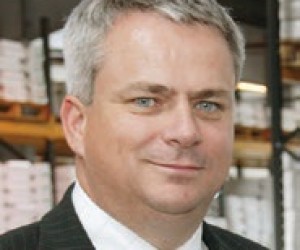 About the Author
Paul Crossley, Managing Director
Founded in 1978 and based in Leeds, Just Trays (JT) is the UK's leading shower tray manufacturer. JT supplies many of the industry's leading shower enclosure manufactures, merchants and distributors with its high quality range of trays. The firm exports its unique range of products across Europe, the Middle East and the US.
Despite being a well-established exporter, we face trading barriers, particularly when it comes to the introduction of new products to the US. For example, we currently have IAPMO (International Association of Plumbing and Mechanical Officials) accreditation for our Ultracast and Merlin range of products, which took almost 12 months to achieve. We would like to sell our number one-selling Fusion product in the US, which is a low level shower tray. However, it will not pass through IAPMO as it is deemed too low with an internal threshold of 2 inches.
After challenging the standards level and the testing procedures, we were told that the standard had been in place for 20 years and there was a lack of understanding as to why it was there. It appears the US sector has not maintained or updated its standards with the changing worldwide design trends, while also not having the ability to adapt or change its standards without a major undertaking. Should we wish to gain approval for Fusion, which has sold over 250,000 units in Europe, the process with IAPMO mean it could take an additional 18 months to reach the US market.
We are obviously very keen to introduce more ranges as it's potentially a vast market for us, particularly as we feel our products are technically and aesthetically more modern than the shower bases currently being supplied and fitted in the US.