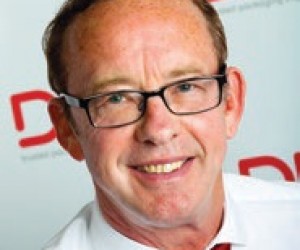 About the Author
David Brimelow, Managing Director
Duo UK has been a supplier to the UK e-commerce market for over 12 years and over this time has developed a range of products and services to meet the specific demands of this 'new' industry. Duo UK is now working with some of its current customers to establish fulfilment centres to distribute products within countries where their brand is particularly successful. These include America, Germany, Belgium and Holland.
Duo UK, which was established in 1988, manufactures and supplies bespoke packaging products with all aspects of the polythene manufacturing process carried out inhouse at its two UK sites (Manchester and Derby). Duo UK specialises in e-retail, retail, mail order and industrial packaging with high profile clients which include ASOS, Tesco, Nespresso, Miss Guided and JD Williams.
Duo UK's products have already proven to be successful in the US. However, the improvement of delivery processes to provide customers with guaranteed delivery dates and flexibility would encourage confidence in using a UK supplier. For example, the export documentation to the US is currently rather time consuming to process and can take days to clear once the product arrives at customs. Time is of the essence for e-commerce businesses. Achieving the right stock and packaging levels to fulfil customer orders on time is integral. Also, the simplification of customs procedures would help to improve the customer's cash flow as the need to hold large stock for 'just in case' scenarios would be reduced.