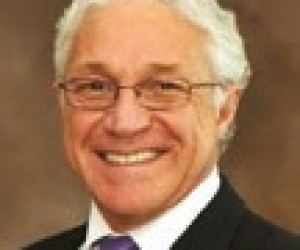 About the Author
Jim Greenwood
President & CEO, Biotechnology Industry Organization (BIO)

I have never been more bullish on the future of biotechnology. Every day we observe the accelerating pace of scientific discovery, strengthening investor confidence and the ambitious entrepreneurial drive at emerging companies around the globe. Our industry is addressing many of the world's most significant challenges through improved agriculture, healthcare and industrial production.
There is, however, reason for caution. For the global industry to realise its full promise, nations must have in place a public policy environment that incentivises success. The United States and United Kingdom, with two of the largest and most innovative biotechnology sectors, have developed fundamentally sound models for others to emulate – but even they are not perfect. To be globally competitive in this fast-changing sector, countries need to constantly develop and improve policies that foster innovation. Strong intellectual property protection, efficient, transparent and science-based regulatory regimes, innovation-friendly reimbursement environments, and strong relationships between academic and commercial institutions are all essential for the biotechnology industry to succeed.
There is a clear link between a country's rate of economic development and the strength of its intellectual property laws. Biotech companies rely heavily on the strength and scope of their patents to generate the significant investment necessary to bring biotech therapies and other products to market. The importance of international intellectual property protection has increased as these companies seek to expand the markets for their products.
The biotechnology industry faces some of the same challenges with international intellectual property protection as other industries – counterfeiting, compulsory licensing, patent office inefficiencies and different judicial standards for
enforcement. But it also is confronted with unique challenges, including the differing standards for the patentability of  biotechnology inventions, genetic resource access and benefit regimes, and technology transfer issues.
An additional unique challenge for the biotech industry is its need to attract, over an extended period, very significant financial investments to fund research and development of new products. Access to capital is a huge challenge for innovative early stage companies. Without these large capital infusions, potential breakthroughs by small biotech start-ups are left on the laboratory shelf.
One way nations can improve the investment environment is with thoughtful and targeted tax policy that recognises the special demands placed on biotech companies and other highly innovative industries. A cornerstone of any effort to reform the corporate tax system should be the promotion of innovation through research and development and advanced manufacturing.
AN INDUSTRY OF INNOVATION
The biotechnology industry has developed hundreds of innovative products that are helping to heal, fuel and feed the world. The healthcare sector of our industry has developed and commercialised life-saving and enhancing biotechnology therapies, cures, vaccines and diagnostics to reduce suffering from cancer, HIV/AIDS, and other serious diseases and conditions worldwide. Another 900 biotechnology medicines are in the pipeline.
In the agricultural field, biotechnology innovations are growing the global economy by increasing food supplies, conserving natural resources of land, water and nutrients and increasing rural incomes. Within the field of industrial biotechnology, companies are leading the way in creating conventional biofuels and next generation advanced biofuels, which can be produced from forest residues, algae, municipal solid waste, or other renewal sources of biomass.
Biotechnology innovation begins in the laboratories of universities, government agencies and private companies, but its ultimate success often requires these three institutions to collaborate to develop innovations and to bring them to market. Governments can facilitate collaboration by funding basic research and by adopting legal frameworks that clearly define ownership of the intellectual property rights in the products of government funded research, and that enable those rights to be transferred from public institutions to the private sector so new innovations can promptly be applied to contemporary medical challenges.
Countries that adopt effective models of research cooperation not only spur innovation at home but also attract partners from the world's most prestigious research institutions, creating a powerful incentive for their scientists and researchers who are working abroad to return home.
Biotechnology products are rightly subject to rigorous regulatory standards and must be shown to be safe and effective before they can be offered in the market. Governments can promote innovation and ensure the safety and efficacy of biotech products by creating regulatory review processes that are science-based, transparent and time-limited. Such processes provide the legal certainty necessary to bring innovative products to market, promote consumer confidence, facilitate scientific dialogue between industry and regulators, avoid unnecessary delay and enable regulators to make the most informed decisions.
THE GLOBAL IMPORTANCE OF TRADE AGREEMENTS
The imperative of effective policy does not stop at a country's border. International trade agreements also impact research-based, innovative enterprises.
The first significant instance of a trade agreement that had important global impact on our industry was the conclusion
in the early 1990s of the World Trade Organization (WTO) negotiations, and its inclusion of the trade-related aspects of Intellectual Property Rights (TRIPS) agreement. The TRIPS agreement set the global floor for IP protection around the world, including setting a standard 20 year patent period that has now been adapted by most countries.
A series of Free Trade Agreements (FTAs) subsequently negotiated in the past two decades by the United States with a diverse group of countries in Asia, Latin America and North Africa/Middle East built on the WTO provisions to more clearly define IP standards and, in some cases, also develop transparency requirements for the reimbursement of medicines.
At this time the United States is embarking on two ambitious trade agreements that will have a broad global impact on our industry. The first, begun in 2010, is the Trans Pacific Partnership (TPP), a negotiation involving the United States and 11 other countries in the Asia Pacific region – Japan, Canada, Mexico, Australia, Singapore, New Zealand, Malaysia, Vietnam, Brunei, Peru and Chile.
This agreement will set standards on IP rights and transparency in drug reimbursement for the 21st Century. TPP negotiations also cover the regulatory data protection for biologics products, an issue that did not even exist when the TRIPS agreement was concluded.
Last year, the US also launched a far-reaching trade negotiation with the European Union – the Transatlantic Trade and Investment Partnership (TTIP). TTIP offers an opportunity for the US and EU to not only confirm the importance of strong IP rules for the global biotech industry, but equally important, to embark on the process of "harmonising" their regulatory systems for medicines. A streamlining or aligning of duplicative FDA and EMA requirements could save companies millions of dollars in drug development costs. More transparent rules surrounding drug reimbursement are also on the table. TTIP also provides the US and EU an opportunity to "reset" their relationship in the area of agricultural biotech, to ensure that global trade is not disrupted. My hope is that as two of the world's leading biotech nations, the US and UK will share a common approach to achieving an ambitious outcome in TTIP that propels our industry on to even greater achievements on both sides of the Atlantic.
THE VALUE OF BIOTECH
One of the things I enjoy most about my role at BIO is the opportunity to visit innovative companies busy tackling the big issues we face as a society: pollution, disease and hunger. I get to walk the laboratories and shop floors and to meet the brilliant men and women making innovative scientific breakthroughs possible. When I listen to these pioneers, I become even more optimistic about our industry's future and the role that a thriving biotechnology sector will play in the global economy.
There has never been a better time to be in the biotechnology industry. Scientific advances and unique market opportunities are fuelling innovation, job creation and economic growth. From groundbreaking new medicines helping to cure and treat previously untreatable diseases; to renewable chemicals and biofuels that are helping to loosen global reliance on fossil fuels; to biotech crops that are allowing farmers to feed a growing, global population, biotechnology innovations are creating enormous economic opportunities for businesses and communities around the world.
Our goal at the Biotechnology Industry Organization (BIO) is to make sure that we build on this momentum and realise the full economic and societal benefits of biotechnology innovation.
The 2015 BIO International Convention, taking place on 15th to 18th June in Philadelphia, PA, will host international programming specifically designed to highlight biotech initiatives in global markets, looking at both emerging economies and global initiatives and trends that affect the industry's landscape. An array of forums will overview developments in key markets, cross-cutting policy trends, unique collaborations and cross border initiatives to further innovation. To learn more, visit convention.bio.org